In addition to writing, I also teach workshops for writers. If you or your writing group is interested in any of the workshops below, please reach out to contact me.
Available Workshops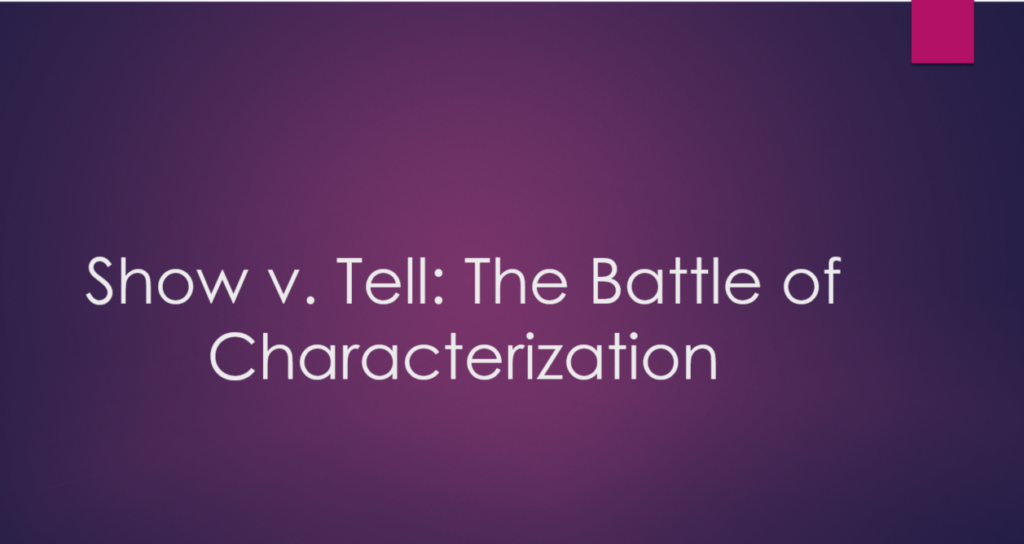 This workshop will explore the differences between the two types of characterization, when to use each, how to use each effectively, and how to blend the two types to work together. Each type will be defined and discussed using examples and hands-on analysis of the attendees' personal works. Worksheets can be provided to help participants analyze selections.
_________________________________________________________________________________________
Character development is fundamental to a well-written and enjoyable story. This workshop is for writers who struggle to create characters that connect with others. Various techniques will be explored to help craft believable, natural, and authentic characters.  The workshop will also highlight multiple aspects of character development that leads to a richer story and keeps readers turning the pages of the story. Writers looking for increased reader connection will find the tools needed to create characters that hook readers, pull them into the story, and provide a vicarious emotional journey.